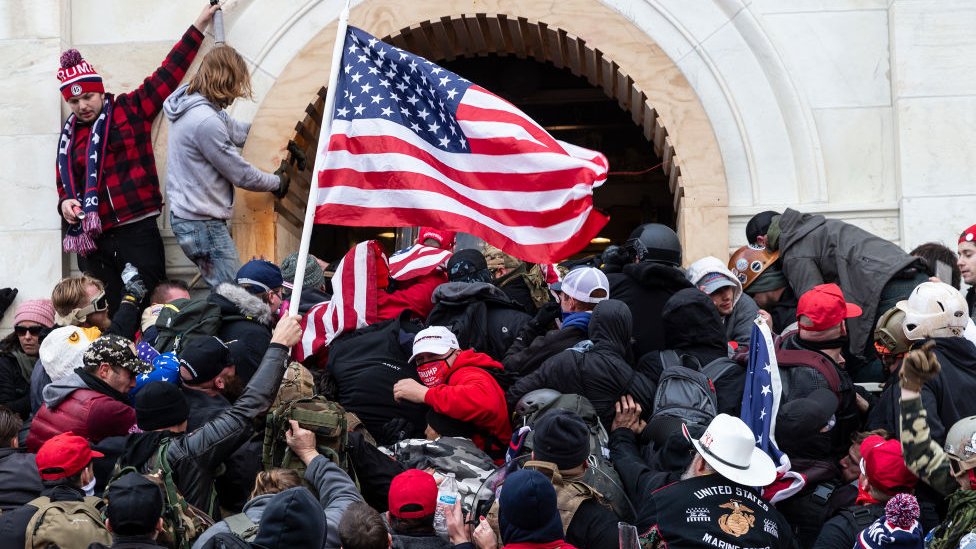 There were a lot more American flags at the Capitol riot than Confederate flags. Do liberals believe that the American flag is a symbol of hatred like the much less displayed Confederate flag.? Confederate flags were vastly outnumbered by American flags as the emblem of the rioters. Will Nancy Pelosi burn her American flags because they are symbols of hatred?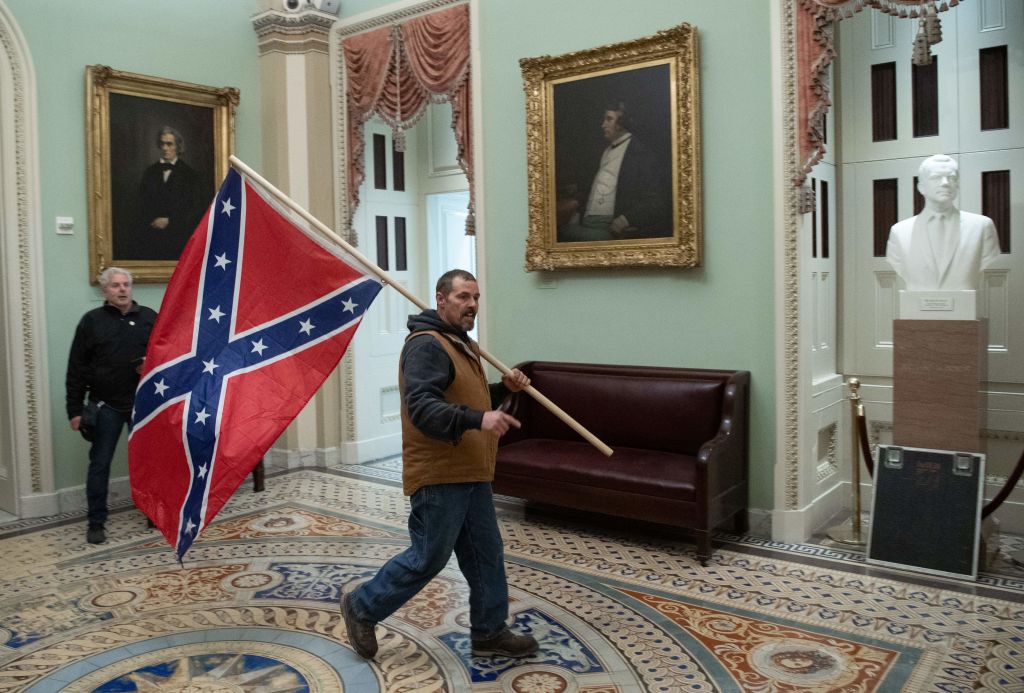 This picture of the Confederate flag is all over the internet, but it looks like there was only one, compared with many (hundreds?) of American flags. This is racist press coverage.
It turns out that the Israeli flag was also prominently displayed. Why wasn't this covered more fully by American media, like they covered the Confederate flag?